upgrade your menu with
Certified Angus Beef from Meijer.
We offer the Certified Angus Beef® brand at prices you might
expect to pay for most USDA Choice.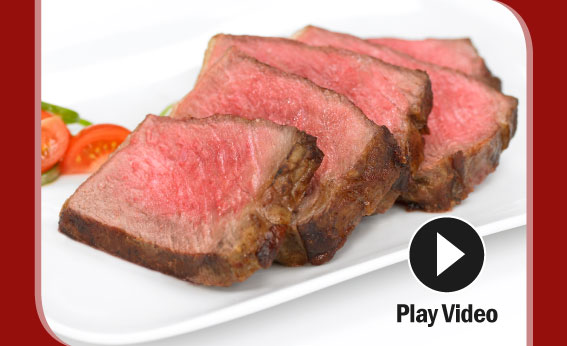 Certified Angus Beef meets stringent quality standards
for flavor, juiciness, and tenderness, including…
modest-to-high marbling
medium-to-fine marbling texture or "flecks of flavor"
young, "A" maturity cattle for superior tenderness
superior
muscling
10-16 sq. in.
ribeye area
rigid visual standards for "plate appeal"
enjoy low prices on all your family's favorites
---
custom cuts, any way you like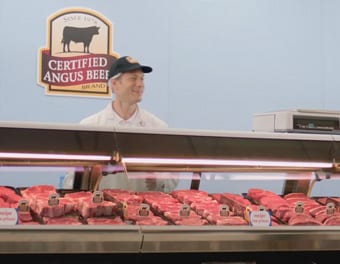 Our certified meat cutters custom cut your meat for free, right at the meat counter.
upgrade your dinner menu with Certified Angus Beef
With Certified Angus Beef, you can make delicious, home-cooked meals with basic ingredients and still stay on budget. The quality of the meat is so high, it just needs simple seasoning and easy preparation to make a mouth-watering meal. Check out these simple dinner ideas featuring Certified Angus Beef.
---
recipes from the video and these recipe collections will open in the widget below