health reform and you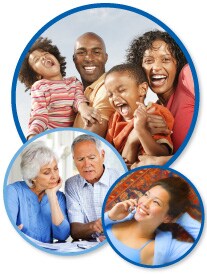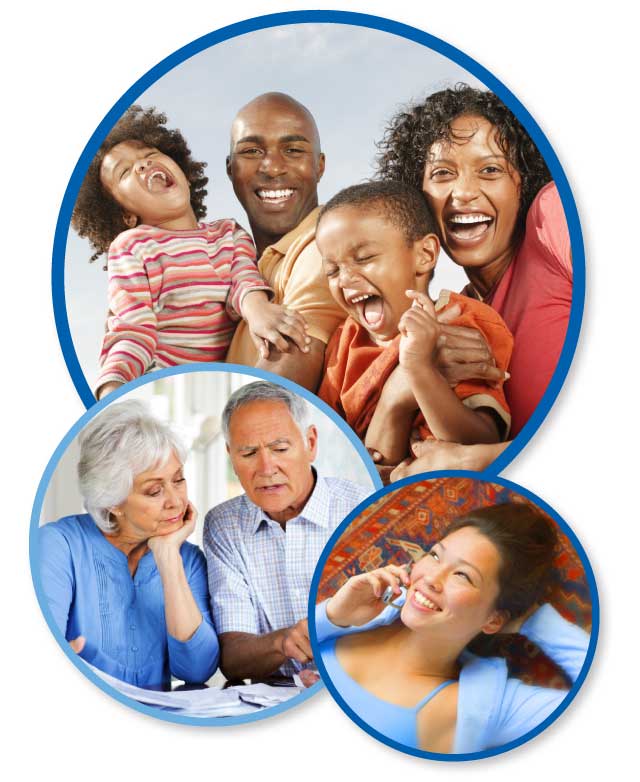 What is the goal of federal health reform?
The goal of federal health reform - also known as the Affordable Care Act (ACA) and Obamacare - is to provide Americans with access to affordable coverage. Meijer and Priority Health have teamed up to help you understand what this means to you.
How will I get health insurance?
There are four ways Americans get health insurance: employer, Medicaid, Medicare or purchasing their own (individual market). About half of us are covered by our employer and that will continue in 2014.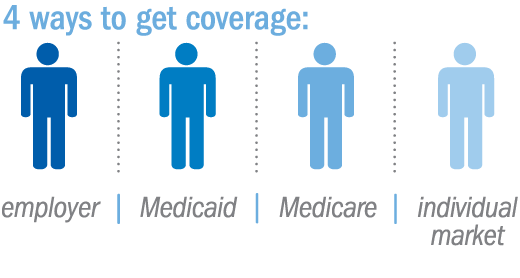 What is a Health Insurance Marketplace?
Insurance Marketplaces offer a new way to get affordable health coverage. Each state will have a Health Insurance Marketplace where you can find an insurance plan that best fits your needs. All plans in the exchange are run by private companies, will have the same core set of essential health benefits and cannot deny coverage for pre-existing conditions. You can compare plans based on price, benefits and other features. With one application, you can see all options and enroll.
Essential Health Benefits
Maternity and newborn care
Hospitalization
Prescription drugs
Pediatric services, including dental and vision
Rehabilitative and habilitative services
Mental health and substance use disorder services
Laboratory services
Ambulatory patient services
Preventive and wellness services and chronic disease management
Emergency services
Key Dates for Signing Up for 2014 Health Insurance
2013
2014
October
November
December
January
February
March
October 1, 2013
December 15, 2013
January 1, 2014
March 31, 2014
2013
October
October 1, 2013
November
December
December 15, 2013
2014
January
January 1, 2014
February
March
March 31, 2014
*if enrolled by 12/15 and your first premium is paid
How Can I Save Money?
You can save money in the Health Insurance Marketplace, depending on your income and family size.
You may qualify for lower monthly premiums.
You may qualify for lower out-of-pocket costs.
You or your child may get free or low-cost coverage through Medicaid or the Children's Health Insurance Program (CHIP). Some states will be expanding Medicaid so that more people than ever will qualify beginning in 2014.
Do I have to get health insurance?
Having health insurance ensures that you will be covered in the case of an emergency or a change in your health. It is also your ticket to the doctor's office and all Marketplace policies will include free preventive care such as mammograms, immunizations, annual physicals and more.
Additionally, the law requires most Americans to have health insurance or to pay a penalty on your annual taxes for failing to do so. Penalties will increase through 2016.

Frequently Asked Questions
What is the Affordable Care Act?
The Affordable Care Act (ACA) – more commonly known as Obamacare – is the federal law enacted in 2010 to increase access to health insurance for Americans. It requires large employers to offer coverage to their employees (or pay a fine for failing to do so). Plus, it creates a marketplace where individuals without insurance can purchase a policy. The law includes protections for consumers to ensure they have access to coverage.
How does the Affordable Care Act affect me and my family?
If you have health insurance through your employer, you won't see many changes. However, if you don't have access to employer-sponsored insurance, you will be able to purchase coverage from the Health Insurance Marketplace. Plus, you may be eligible for federal help to pay for the plan you purchase. In some states, Medicaid programs will be expanded to include coverage for families making up to 133% of the federal poverty level (or $31,322 for a family of four in 2013). However, the Supreme Court ruled that Medicaid expansion was optional so check to see if your state is expanding its Medicaid program.
What does the Marketplace mean for me and my family?
The Marketplace offers a one-stop shop for individuals and families to purchase health insurance. Health plans sold on the Marketplace will be classified in five different ways platinum, gold, silver, bronze or catastrophic plans.
What advantages are there to using the Marketplace?
The Marketplace allows a consumer to compare plans from different insurers with confidence that they will be comparing apples to apples. For example, one insurer's platinum HMO plan will be comparable to another insurer's platinum HMO plan. They won't be identical since copayments, deductibles and other costs may vary but they will cover the same services as required by the ACA.
How can I afford insurance offered in the Marketplace?
The law provides for federal help for individuals and families making up to 400% of the federal poverty level. So a family of four making from $23,550 to $94,200 would have help to purchase a policy or to reduce out-of-pocket expenses.
| | | | | | | |
| --- | --- | --- | --- | --- | --- | --- |
| Household Size | 100% | 133% | 150% | 200% | 300% | 400% |
| 1 | $11,490 | $15,282 | $17,235 | $22,980 | $34,470 | $45,960 |
| 2 | 15,510 | 20,628 | 23,265 | 31,020 | 46,530 | 62,040 |
| 3 | 19,530 | 25,975 | 29,295 | 39,060 | 58,590 | 78,120 |
| 4 | 23,550 | 31,322 | 35,325 | 47,100 | 70,650 | 94,200 |
| 5 | 27,570 | 36,668 | 41,355 | 55,140 | 82,710 | 110,280 |
| 6 | 31,590 | 42,015 | 47,385 | 63,180 | 94,770 | 126,360 |
| 7 | 35,610 | 47,361 | 53,415 | 71,220 | 106,830 | 142,440 |
| 8 | 39,630 | 52,708 | 59,445 | 79,260 | 118,890 | 158,520 |
| for each additional person, add | 4,020 | 5,347 | 6,030 | 8,040 | 12,060 | 16,080 |
*Calculations based on figures provided by the Department of Health and Human Services. http://aspe.hhs.gov/poverty/13poverty.cfm
Swipe left or right to see the rest of the chart above.
There are two types of costs associated with a health insurance plan:
Premium – This is the amount you pay (usually each month) to purchase a plan. Think of it as your monthly bill.
Out-of-pocket costs – These costs include copayments (such as paying $10 for a prescription or $20 for a doctor's visit), deductibles (the amount you are responsible for paying before your plan picks up the costs) and coinsurance (the percentage of services you must pay for until your out-of-pocket maximum is reached).
Under the ACA, the federal government will help individuals and families pay for their policy with tax credits paid directly to the insurance company. This will reduce the amount the consumer is responsible for each month. Plus, cost-sharing subsidies will be available to enrich plans and reduce out-of-pocket expenses such as copayments or deductibles. When you purchase a policy, you'll find out if you are eligible for either (or both) of these programs.
When will the Marketplace be available for me to get insurance?
The first open enrollment period for the individual marketplace begins October 1, 2013, and ends March 31, 2014.
Beginning in fall 2014, the annual enrollment period is October 15 through December 7.
If you don't enroll during open enrollment period, you'll have to wait until the next open enrollment period unless you have a "qualifying event." A qualifying event is a change in your life such as a loss of employer-sponsored insurance, birth, adoption or divorce. Plus, if you move to a new state, you're able to purchase a policy from that state's marketplace.
How do I contact the Marketplace to get assistance?
When will my coverage start if I apply or enroll in insurance through the Marketplace?
If you sign up for coverage before December 15, 2013, your insurance will take effect on January 1, 2014. You can sign up for coverage through March 31, 2014 but the effective date of your coverage will depend on when you enroll.
| | |
| --- | --- |
| If I enroll from | Effective date |
| October 1 to December 15, 2013 | January 1, 2014 |
| December 16, 2013 through January 15, 2014 | February 1, 2014 |
| January 16, 2014 through February 15, 2014 | March 1, 2014 |
| February 16, 2014 through March 15, 2014 | April 1, 2014 |
| March 16, 2014 through March 31, 2014 | May 1, 2014 |