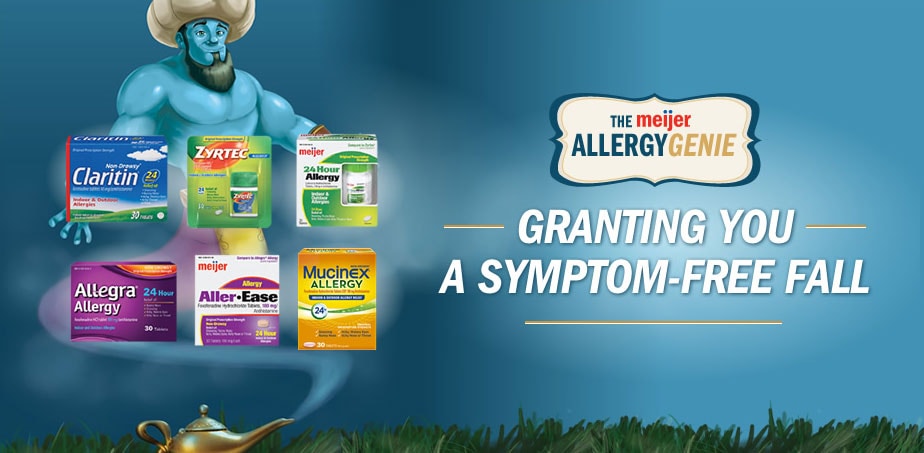 Claritin
®

Tablets

Claritin® keeps you as alert and focused as someone without allergies.1
24-hour allergy relief
#1 doctor recommended non-drowsy brand
Non-drowsy relief against pollen, mold, dust and pets
Temporarily relieves runny nose, sneezing, itchy, watery eyes, and itchy nose or throat
1. Only brand clinically tested. Use as directed.
help kids find allergy relief with Children's Zyrtec
®

Dissolve Tabs

™
Zyrtec
®

Dissolve Tabs

™

& Chilren's Zyrtec

®

Dissolve Tabs

™
for indoor & outdoor allergies
available in child & adult strength
tabs melt in your mouth
24 hour relief
Allegra
®

Allergy 24-hour
Stop Suffering, Start Living
™
24 hour relief of sneezing, runny nose, water eyes, and itchy nose or throat
for indoor & outdoor allergies
non-drowsy formula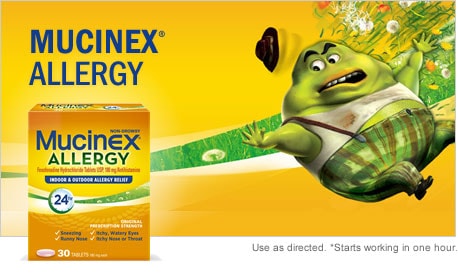 Mucinex
®

Allergy
Non-Drowsy 24-Hour Relief
Rely on Mucinex® Allergy to relieve your worst symptoms
24-Hour
Non-Drowsy
Fast-Acting*
Prescription Strength
Nasacort
®

Allergy 24HR
Get multi-symptom nasal allergy relief
24 HR Relief
Nasal Congestion
Sneezing
Runny Nose
Itchy Nose
Non-drowsy
Get quick allergy relief with allergy medicine at Meijer
Find quick allergy relief from your worst allergy symptoms at Meijer with Allegra®, Claritin®, Mucinex®, and Nasacort®. Whether you suffer from sneezing, nasal congestion, watery eyes or an itchy throat, you can find non-drowsy 24-hour relief. With Meijer allergy solutions, you can make this your best allergy season yet.